A fire prevention device that saves lives
You deserve peace of mind in your busy life, our device and mobile app will provide this.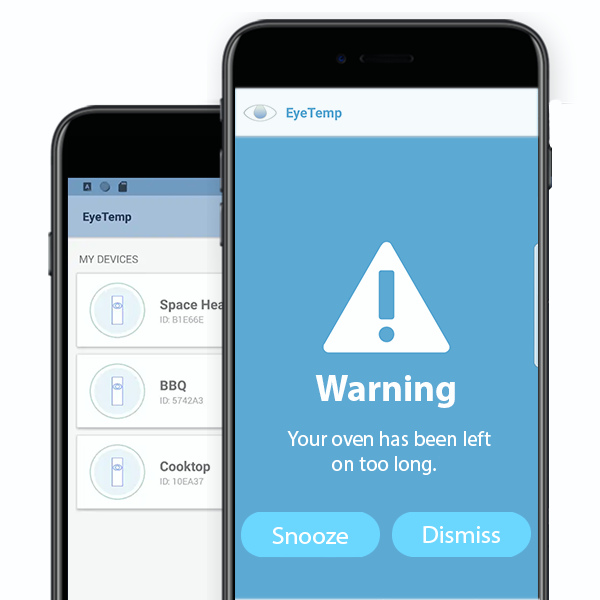 Reminding You If It's Left On!
EyeTemp is a WiFi active device designed to monitor temperature and time on any appliance or candle.
Easy, Compact & Versatile
We are striving to make a difference and impact lives through fire safety and prevention.  The design and use of this device is so simple that even a non-tech savvy user can utilize it.  There is only a minimum initial set up required and then we take it from there!