Reminding you when it's left on!
Monitor temperature and time on any appliance or candle.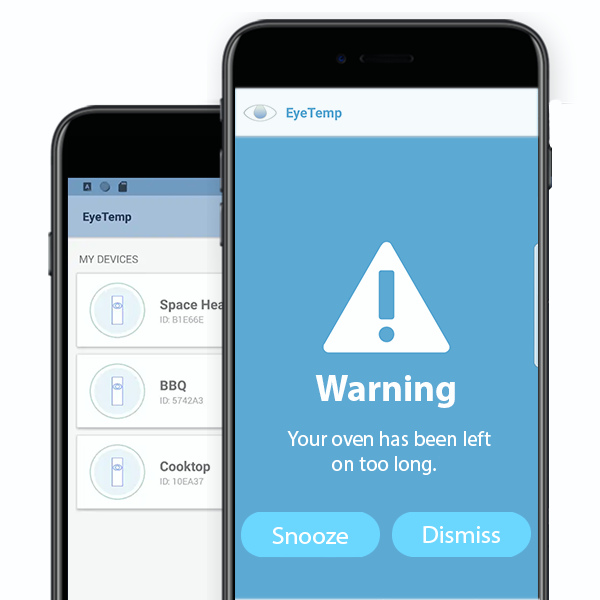 EyeTemp reminds you when you leave on appliances or candles!

Easy, Compact & Versatile
EyeTemp simply attaches to any appliance and connects to a mobile app that sends alerts. There is only a minimum initial set up required that even a non tech savvy person can do it!